Lessons learned from Ukraine

Sustainable Developments of EU and USA
Responsible Author: Alex | London, 08/28/2022, 21:09 Time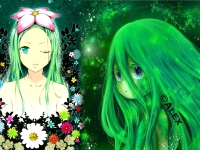 USPA NEWS -
Environmental education plays an impact role in Europe and North America's sustainable development. Traditional teaching methods are centred on teachers and usually result in a general lack of interest for students to learn. Computers are an ideal tool for environmental education. Many universities attempted to use multimedia learning environments instead of the traditional face-to-face teaching method. Online education using web-based technologies is growing in higher and non-professional environmental education. More and more computers will be used in Environmental education in European and North American societies outside of traditional educational settings in the long run. European and North American economy has grown steadily, however, the traditional development patterns characterized by high­energy consumption and severe pollution result in serious environmental pollution and ecological disruption, and they restrict European and North American's ability to achieve sustainable development[1–2].
media and Social media and Analysis
Responsible Author: Alex | London, 08/28/2022, 19:02 Time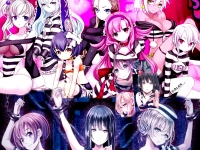 USPA NEWS -
The importance of learning photography is not just centred on the camera's technical functions know how, but it is more on understanding and appreciating the art of photography itself. Hence, this study focuses on the function and importance of crimes image photography with selective images in media as the subject matter of study. Image photography in media plays its role in diverting the people's attention toward its respective, intended issue. For that reason, photography images are a vital part of a media in which photography exploits its, thus we believe that photography has the power to evoke, inform and inspire each individual. Media and society can be closely related to each other. In a situation where there would be no media in existence, it will affect society greatly, especially in learning or attaining the latest news. Vice versa, this goes without saying to the presence of media but without the society as its citizens which will ultimately be rendered the media to disappear completely as it lost its main purpose [1–7]. The media audience or followers are the ones who made this reading material their main source of current news.
| | |
| --- | --- |
| | RAHMA-SOPHIA RACHDI |
| | Daren Frankish |
| | Ruby BIRD |
| | Yasmina BEDDOU |
| | Aurangzeb Akbar |